Shipping
Orders are Shipped within 24 to 72 hours | FREE Shipping on Prepaid Orders
Discount
BUY 1 GET 10% OFF | BUY 2 GET 20% OFF | BUY 3 GET 30% OFF
Step into the spotlight with the Zubiya Modal Set. A symphony of fashion-forward bell sleeves paired with an elegantly flared chikankari plazo, this two-piece set is a testament to timeless elegance. Meticulously crafted chikankari graces both the kurti and the plazo, weaving a tale of traditional charm. And with its modal fabric, rest assured, it's as soft as a whisper against your skin.

Type: Two-piece set
Kurti Design: Bell sleeves with fine chikankari
Plazo Style: Flared with chikankari work
Comfort: Fabric very soft on the skin
Material: Modal
Step into the spotlight with the Zubiya Modal Set. A symphony of fashion-forward bell sleeves paired with an elegantly flared chikankari plazo, this two-piece set is a testament to timeless elegance. Meticulously crafted chikankari graces both the kurti and the plazo, weaving a tale of traditional charm. And with its modal fabric, rest assured, it's as soft as a whisper against your skin.
Type: Two-piece set
Kurti Design: Bell sleeves with fine chikankari
Plazo Style: Flared with chikankari work
Comfort: Fabric very soft on the skin
Material: Modal
Free shipping on pre-paid orders
Cash on delivery available
100% Authentic Chikankari
Decoding Authenticity: Is Your Chikankari Handcrafted?
To distinguish real Chikankari from machine-made imitations, focus on the delicate, asymmetrical stitches, and examine the back for knots and loose threads, which are unique to handcrafted pieces. These details reveal the authenticity of your Chikankari item.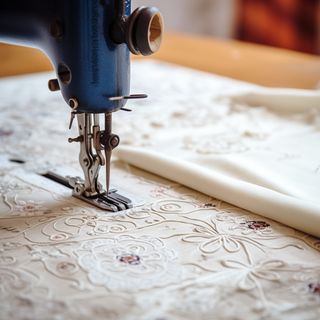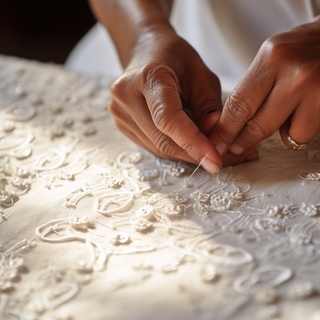 Stylish Set
The bell-sleeved kurti and palazzo pants set, it is stylish and perfect for any event.