Shipping
Orders are Shipped within 24 to 72 hours | FREE Shipping on Prepaid Orders
Discount
BUY 1 GET 10% OFF | BUY 2 GET 20% OFF | BUY 3 GET 30% OFF
Embrace sophistication with our Ummed Straight Modal Kurta Set. This straight fit Lakhnavi kurta set features heavy Chikankari hand embroidery, adding a touch of timeless charm to your wardrobe. The soft Modal Cotton fabric caresses your skin, ensuring comfort without compromising style. Each piece is meticulously hand embroidered, showcasing the artistry of skilled artisans. With a length of 49"" inches, the kurta is paired with bottoms measuring 38"" inches, completing the elegant look.

Straight Fit Lakhnavi Kurta Set
Modal Cotton
Heavy Chikankari Hand Embroidery
Soft and Luxurious
Embrace sophistication with our Ummed Straight Modal Kurta Set. This straight fit Lakhnavi kurta set features heavy Chikankari hand embroidery, adding a touch of timeless charm to your wardrobe. The soft Modal Cotton fabric caresses your skin, ensuring comfort without compromising style. Each piece is meticulously hand embroidered, showcasing the artistry of skilled artisans. With a length of 49"" inches, the kurta is paired with bottoms measuring 38"" inches, completing the elegant look.
Straight Fit Lakhnavi Kurta Set
Modal Cotton
Heavy Chikankari Hand Embroidery
Soft and Luxurious
Free shipping on pre-paid orders
Cash on delivery available
100% Authentic Chikankari
Decoding Authenticity: Is Your Chikankari Handcrafted?
To distinguish real Chikankari from machine-made imitations, focus on the delicate, asymmetrical stitches, and examine the back for knots and loose threads, which are unique to handcrafted pieces. These details reveal the authenticity of your Chikankari item.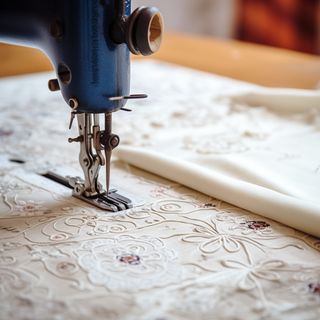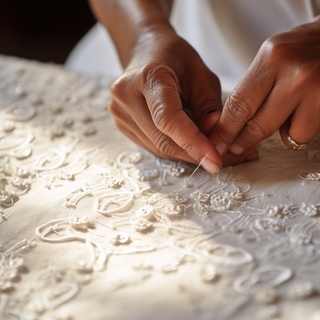 Love these sets
Absolutely, love these kurta sets!
Amazing set
Softest material with great fit .. comfortable yet stylish.