Shipping
Orders are Shipped within 24 to 72 hours | FREE Shipping on Prepaid Orders
Discount
BUY 1 GET 10% OFF | BUY 2 GET 20% OFF | BUY 3 GET 30% OFF
Introducing the Kashish Green Kurta & Pant Set, the epitome of grace and style. Crafted from pure mal cotton fabric, this ensemble showcases a soothing green hue, perfectly accentuated with fine embroidery. Delicate buttons adorn the front of the kurti, sleeves, and the edge of the pant, adding a touch of elegance. Ideal for any occasion, it promises to make a statement.

• Pure Mal Cotton Fabric
• Soothing Green Colour
• Buttons on Front of Kurti, Sleeves, and Pant Edge
• Fine Embroidery Work

NOTE: Dupatta not included
Introducing the Kashish Green Kurta & Pant Set, the epitome of grace and style. Crafted from pure mal cotton fabric, this ensemble showcases a soothing green hue, perfectly accentuated with fine embroidery. Delicate buttons adorn the front of the kurti, sleeves, and the edge of the pant, adding a touch of elegance. Ideal for any occasion, it promises to make a statement.
• Pure Mal Cotton Fabric
• Soothing Green Colour
• Buttons on Front of Kurti, Sleeves, and Pant Edge
• Fine Embroidery Work
NOTE: Dupatta not included
Free shipping on pre-paid orders
Cash on delivery available
100% Authentic Chikankari
Decoding Authenticity: Is Your Chikankari Handcrafted?
To distinguish real Chikankari from machine-made imitations, focus on the delicate, asymmetrical stitches, and examine the back for knots and loose threads, which are unique to handcrafted pieces. These details reveal the authenticity of your Chikankari item.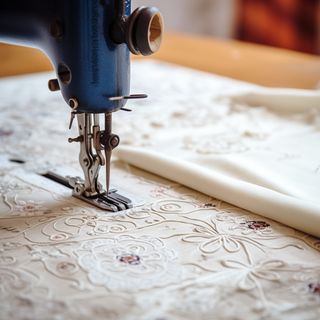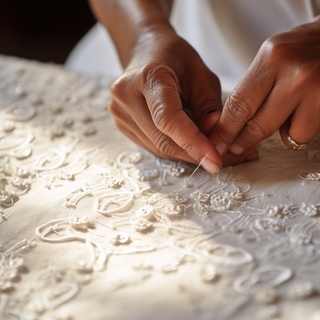 Stylish Outfit
Stylish green kurta, pant set.
Very Happy
Fits perfectly, and looks stunning