Saibo's mission is to keep the Indian culture and fashion heritage alive & act as a bolster for the artisans & craftsmen who dedicate a majority of their lives to this art. We aim to induce our immense love for Chikankari into the generations to come with our unique, impeccable designs & preserve our cultural heritage.

We have the vision of what we call 'The Indian Chikan Dream', which is to make Chikankari attire more affordable & bring to the craftsmen the appreciation they deserve.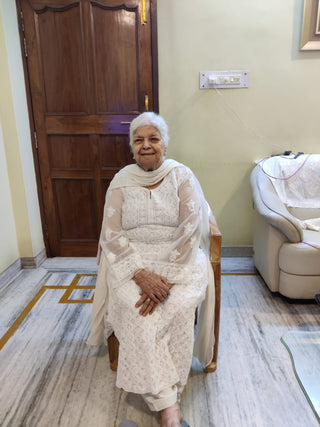 A journey to be remembered
How it started
It was the late 1950s. A creative soul, a teenager at the time, was fascinated by the craftsmanship of the local artisans creating exquisite patterns using a needle & a thread. She was so intrigued she would sit there for hours with a sparkle in her eyes, looking at the artisans creating splendid embroidery in admiration. With so much happening around the country, she never got the chance to pursue her passion for embroidery.
It is 2021. More than 60 years later, her youngest daughter, an artistic soul decides to keep her dream alive. Among a variety of Indian attires that she is fond of, Chikankari holds a special place in her heart. After climbing the corporate ladder for years, she wanted to do something for herself. And she precisely knew what she wanted to do. That's how Saibo was born.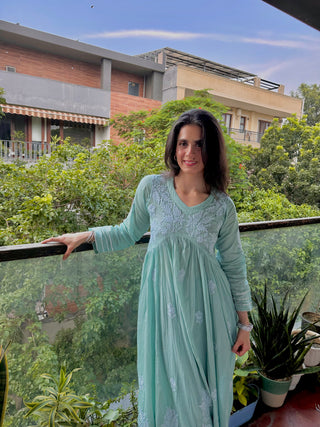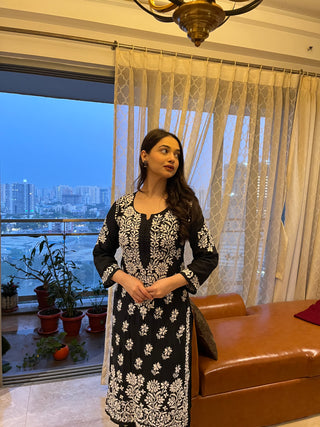 Saibo - The Nomenclature
'Saibo' in English means 'the beloved one'. We feel that every woman's priority should be self-love. Before someone else's, she should be her own 'Saibo'. She should feel confident in her choice of clothes. The motive behind naming our brand 'Saibo' is to render a feeling of belonging & self-love to every woman out there. It's high time that women shoot down people's judgements with their boldness!